Project
A.I. for Customer Experience
Sidebar
Back to research
People involved
Etienne ARCHAMBEAU

Researcher

Ashwin ITTOO

Supervisor
Project partner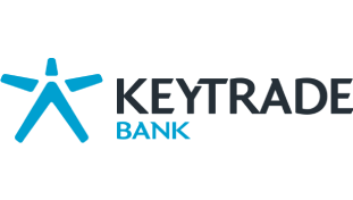 Digitalizing customer experience in online banking in Belgium
The Context
The Banking industry is continuously looking to digitize customer relationship, automate decision-making and processes. Artificial Intelligence (AI) is expected to transform the financial industry in profound ways. In the coming years, banks will seize the AI opportunity to increase speed, reduce costs, increase accuracy and improve customer experience. It is on the latter that Keytrade Bank feels the effect will be most transformative. In their vision, improving customer experience means above all making the experience truly personal.
The Challenge
Newcomers, fintechs and regulation are redesigning the market and the customer experience. They bring simplicity to the customer by improving onboarding, user experience (UX) and customer care. Most of these enhancements are based on rich and diversified sources. They hold a deep knowledge of data and of how to use them to create value and bring insights.
The challenge for an established online bank is to match customer expectations in terms of onboarding, security and in-life by improving its knowledge of the customer through data. Another challenge is to keep and leverage trust levels and loyalty. Banks are facing difficulties to collect external data and to build a strong 360° customer view. It requires them to work with unstructured data and to succeed in organizing them to improve customer experience.
Key Question & Goals
Based on the aforementioned elements, the key question here can be formulated as follows:

"How to leverage, improve and upgrade the customer experience by making the onboarding journey truly personalized thanks to AI-based solutions?"

The main goals of the research project will be to develop and implement novel algorithms for personalization, recommendation and interaction in various customer interaction contexts. For example:

Gathering data from the digital footprint of the prospect to personalise messages on all possible communications from the 1st contact or exposure;

Turning a standardised onboarding process into a more personalised experience (i.e. dynamic and custom content, look & feel, etc.) based on the acquired knowledge base;

Personalising the experience of new customers with tailored interaction, personal assistant (i.e. chat-bot) to provide real-time advice.
The research for realizing the aforementioned goals will be grounded in
Machine Learning/Deep Learning;

Natural Language Processing.
As such, the research project is expected to make significant scientific contributions in these fields and in their application for personalized recommendation systems.
"We are very pleased with Etienne's contribution to the automated segmentation of clients. After starting in September 2019, Etienne evaluated different methodologies and rapidly produced impactful results. Through his work Etienne established a new way of segmenting clients which had not been envisaged before."
Pierre Marchand, Chief Data Officer at Keytrade Bank
---
About Keytrade Bank
Keytrade Bank offers an integrated offering of online banking (mortgages, current accounts, savings accounts, deposit accounts, debit and credit cards) and online stock exchange (shares, funds, turbos, warrants, options and bonds on the primary and secondary markets) services. Services and products are primarily targeting the Belgian retail clientele that has an autonomous approach and prefers to handle their financial affairs independently.
Keytrade Bank's mission is to design and put online methods that are innovative, attractive and easy to use, to allow our customers to take control of their financial affairs at any time and to enjoy maximum performance at the lowest possible cost, while enabling them to interact with professionals whenever they want. This statement leads Keytrade Bank to investigate AI and Machine/Deep Learning opportunities to enhance its products and solutions at customer experience level. For that reason, Keytrade Bank decided to become partner of the HEC Digital Lab.
Back to research